Home

/

Creative Work Monitors - Eizo
Introducing the EIZO ColorEdge Creative Range
ColorEdge CGX ColorEdge CG ColorEdge CS

Which ColorEdge monitor is right for me? What is the difference?
Read on, to find out which one is ideal for you.
First, the similarities:
The CS and CG ranges are great for anyone who wants to show the maximum possible size of the colour spectrum at a consistent quality level. This includes: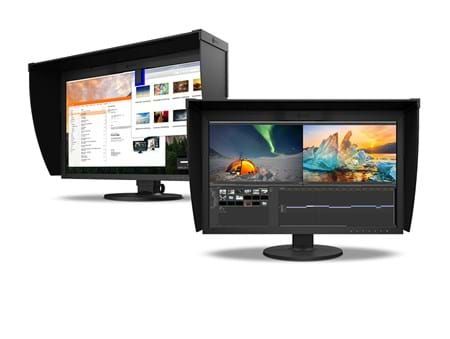 A handpicked 10-bit panel
larger colour look-up tables (LUTs) (16bit – 24bit)
IPS LCD panel with 99% coverage of AdobeRGB colour space
hardware calibration capability
brightness and colour uniformity correction with DUE technology, and
EIZO designed logic chip (ASIC) – a very important part which is basically the monitor's brain
---
The CS monitors are the preferred choice of students, artists, amateur photographers and graphic designers because you get many of the benefits of ColorEdge monitors at a low price point. Plus, each monitor is adjusted at the factory to provide optimum and consistent levels of colour, brightness and uniformity using the features mentioned above.
However, this is where the similarities end.
---
The CG range becomes the preferred option for those working in the creative industry where the expected norm is a high-end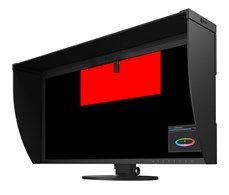 accurate monitor. For this, your monitor needs to have a greater contrast ratio and a special retardation film, providing a more even black level across the screen and reducing the effect of light leakage.
One of the more noticeable features of the CG monitors is that they come complete with a built-in self-calibration sensor. The CS range needs to be calibrated using an external device such as a Eizo EX3 & EX4 or X-rite Display Pro or Spyder compatible models.
Warranty differs slightly between ranges too. While all ColorEdge monitors come with Eizo's industry-leading 5-year warranty, the CG range have an added layer of protection. 5 years or 10,000-hour colour and brightness warranty – this is how confident Eizo are in their product