Legacy Pet Care
Vetcorder ECG & SPO2 Monitor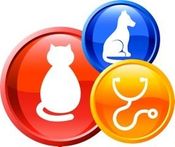 The team at Legacy Pet Care are headed up by Dr Annette Miller who started the centre in 1996. Legacy Pet Care has been an integral part of the local community for years. In that time, we've helped thousands of our clients cats & dogs, rabbits & guinea pigs, birds, horses and even a few snakes.
With the care of the animals at the core of their mission and providing the best quality care, the team at Legacy Pet Care wanted to monitor their patients the whole time during their visit. They wanted a portable solution that would easily be accommodated within a cage or with the patient.

The University of Adelaide
Picture Archive Communication Systems (PACS)
Bessy Rasmussen, Director of the University of Adelaide's Veterinary Health Centres shares:
How the University of Adelaide Veterinary Health Centres were impacted by poorly-specified technology;
The steps she and her team took to overcome these limitations; and
The outcomes they have achieved as a result.
"For any practice that is looking to modernise their imaging equipment for the future, I would definitely recommend engaging ARO Systems. We have had an excellent experience working with them so far and look forward to doing so into the future."
– Bessy Rasmussen, Director, The University of Adelaide Veterinary Health Centres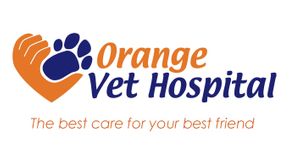 Orange Vet Hospital
Kim Rolls is a Vet with the Orange Vet Hospital. The Orange Vet practice is over 50 years old and is a genuine mix practice with 60% of the practice serving small animals, 25% horse and larger animals and 15% cattle and Alpacas. Kim works with a team of over 20 staff servicing the community of orange and surrounding rural areas.
The issue for many vets Kim explains "Now days it is it is hard enough keeping up with all the information just being a vet, let alone the complexity that comes with this sort of digital technology. It is extremely important that we don't have to deal with that sort of thing. We just don't have the time. Dealing with ARO Systems meant that we could put it out of our minds".

Yass Veterinary Hospital
Stuart Williams – is the Principal of the Yass Veterinary Hospital which services the Yass and surrounding areas with another practice at Murrumbateman. The Yass clinic is a "mixed animal" practice in that it can deal a wide range of small and large animals.
In 2008 Stuart and the team decided to invest in a Digital X-ray solution. For a number of years they struggled with the quality of the x-rays due to a non propitiatory software. In January 2012 Stuart was recommended to speak to Read Hedditch from ARO Systems with the aim of improving the quality of the images from the Digital X-ray machine. Read advised Stuart to replace software with Carestream QC and VET-VIEW workstation to allow for tight for the DICOM images between to two different software platforms.